Earth Terminal and Earth Spring
Regarding Earth Terminal and Earth Spring
All earth terminals and earth springs are all for pc board mounting use.
Earth terminal is used for ground connection from the pc board. Screws etc. are penetrated through the hole of the earth terminal (hole of board), and it is connected to chassis. earth spring is mounted on the pc board and connected by contacting the chassis etc.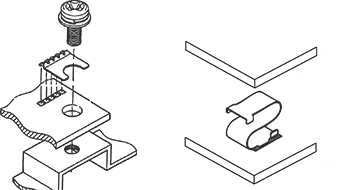 Series of Earth Terminals and Earth Springs
As for earth terminal, The size of screws are available as standard products for M2, M2.5, M2.6, M3, M3.5, M4. (These screw sizes are only for reference, please check the specifications and specifications of the screws to be used)
As for the earth spring, we provide standard products that 5 mm and 6 mm between the pc board and the object to be contacted such as the housing etc.
We provide various types of earth terminals and earth spring according to customers way of mounting for pc board such as plastic bag packing type, radial lead taping type, embossed taping type.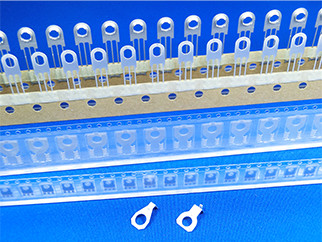 How to use the radial lead taping earth terminal
The radial lead taping earth terminal is a product used after being bent after mounted on the pc board.

Packing type
Plastic bag packing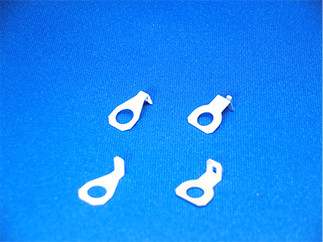 Radial lead taping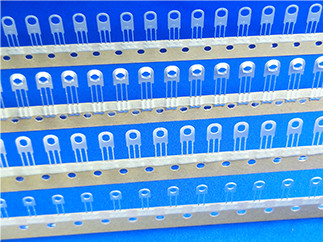 Embossed taping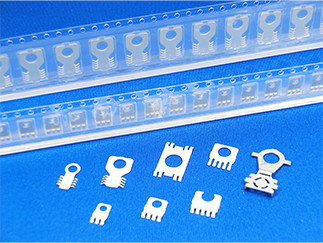 Specification of Earth Terminal
Earth Terminal
M2
M2.5
M2.6
M3
M3.5
M4

Notes on using earth terminals

The specification of the screw size of the earth terminal is a reference value. Please take into consideration the product specifications of the screw to be used.
For pc board
Plastic bag packing
×
△
〇
△
〇
For pc board


Radial lead taping

×
〇
〇
〇
〇
For pc board


Embossed taping

〇
〇
〇
△
〇
Specification of Earth Terminal
Earth Terminal
4㎜ type
5㎜ type
For pc board
Plastic bag packing
×
△
For pc board


Radial lead taping

×
〇
For pc board


Embossed taping

〇
〇
Specification of Earth Spring