Terminal Block
Regarding Terminal Block
we provide Terminal block assembled with teb terminals.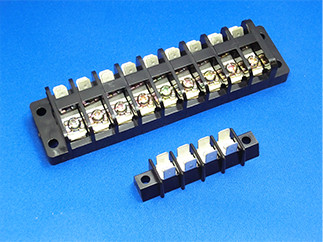 KL Series
Tab
110
187
250
KH Terminal Block
(Example of shape)
Rating
AC250V 6A
AC250V 10A
AC250V 25A
Specifications
AC2,000V / 1min
DC500V 100M Ω over
Tab Brass · Tin plating
Mold, phenol black
Rivets, aluminum
Tab Terminal
Please contact us if there is a demand such as the number of poles of the tab terminal block, the type of tab terminal, combination etc.
For detailed product specifications, please contact us.