DIRECT SPOT WELDING MACHINE DISM
DIRECT SPOT WELDING MACHINE DISM
The DISM is an AC spot welding machine that has no need for pretreatment of the magnetic wire end. The DISM is not in need of a separate process for peeling off coating, so increases work efficiency and contributes to improvement of the quality.
The DISM can also be built into an automatic wire-winding line as a welding unit.
●Welding flow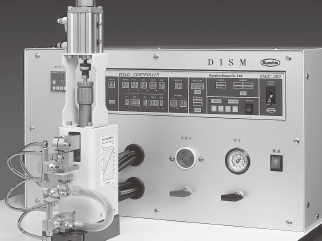 ●Examples of combination of wire material, wire type,wire diameter, and object to which wire is welded.

●Welding method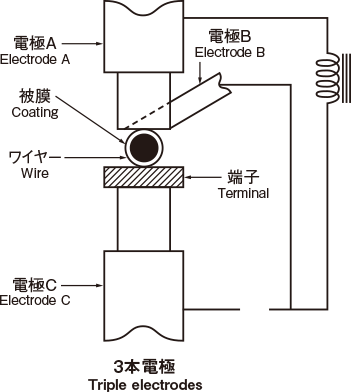 Welding examples
| Welding to flat terminal | Welding of wound wire | Fusing |
| --- | --- | --- |
| | | |
Examples of use electrical equipment for automobiles, motors, generators, transformers, household electrical appliances.